Regular price
Sale price
$49.95 USD
Unit price
per
Sale
Sold out
For the Advanced Enthusiast: The 6-Star Paddle
Our 6-Star AirBlades paddle is the top pick for seasoned table tennis enthusiasts. Made with five layers, it combines three inner layers of sturdy Ayous wood with two outer layers of the sought-after Limba wood from West Africa. Limba, valued for its use in furniture and musical instruments, delivers a soft touch and top-notch control, making it ideal for today's aggressive topspin players. Our standout logo, along with 6 stars, is clearly stamped on the handle. And with three white lines as its signature mark, this paddle stands out as the choice for players pushing their limits.
Technical Specifications

Skill Level:

Type of Wood:

1.6 mm

2.1 mm

~194gsm (+/- 10gsm)

8+

3+

6+
Product Care

Extend your AirBlades paddle's life with these care steps:

• Clean Gently: Wipe the surface with a damp cloth after use.
• Avoid Sunlight: Store away from direct sunlight to preserve the rubber.
• Protective Case: Always return your paddle to its case post-game.
Lifetime Warranty

Secure Your Game with Our Lifetime Warranty

If you have signed up for Lifetime Warranty and your paddle arrives with defects from manufacturing or develops faults during normal usage, you're covered. Simply email us with a photo and description of the issue. After inspection (return shipping at your cost), if the fault is ours, we will replace your paddle free of charge, including shipping.
Note: Warranty is void if paddle shows signs of abuse or neglect. Read AirBlades' Lifetime Warranty Terms and Conditions here.
View full details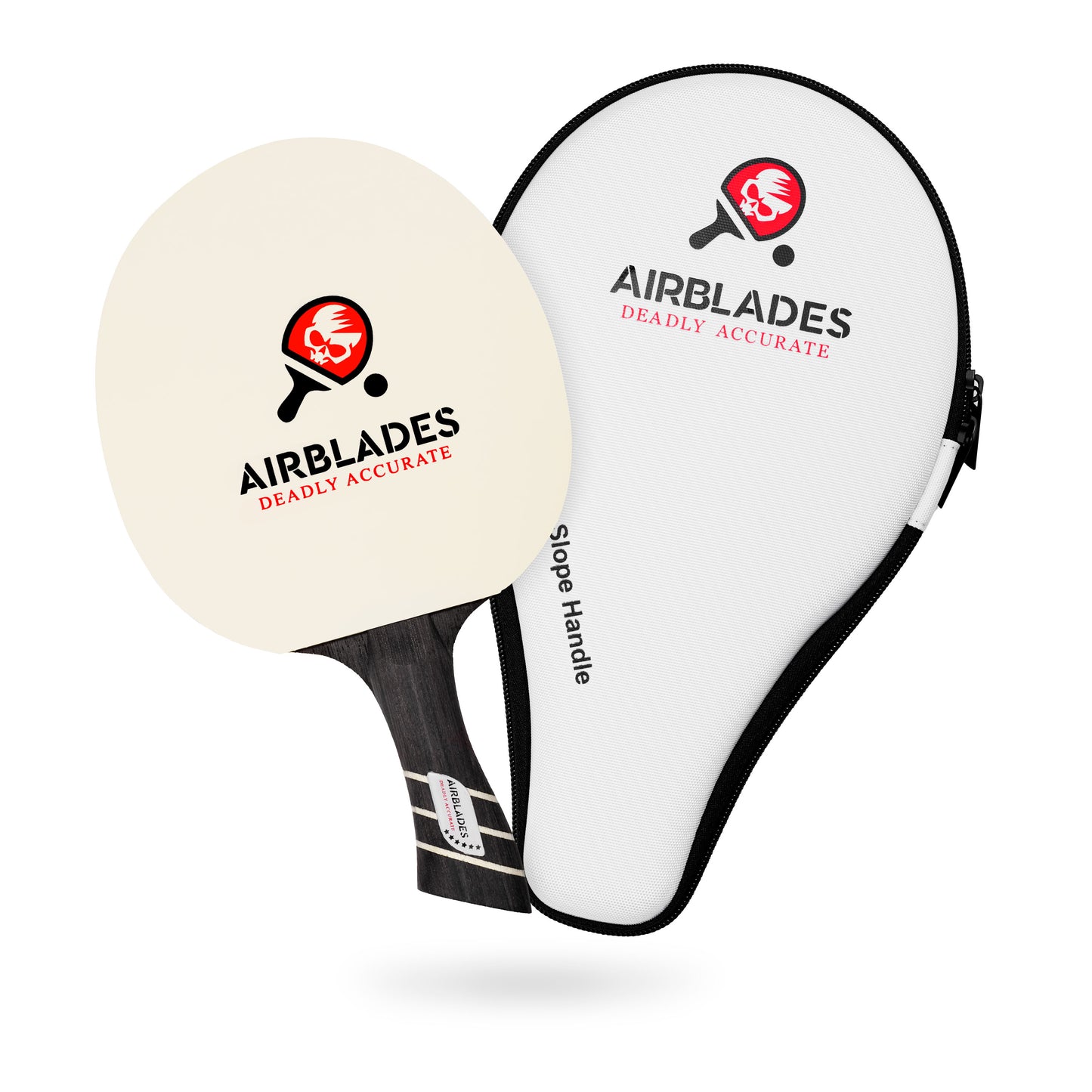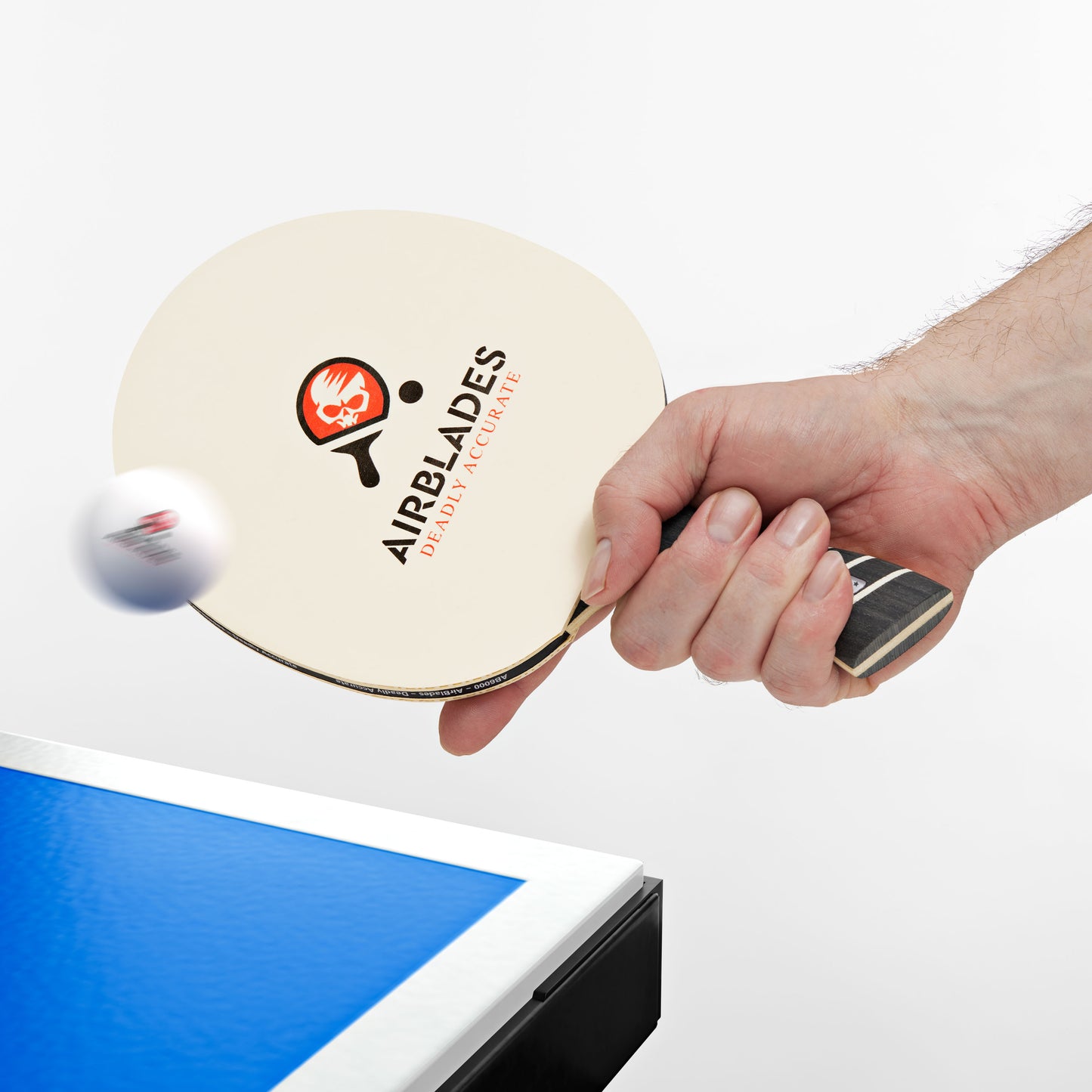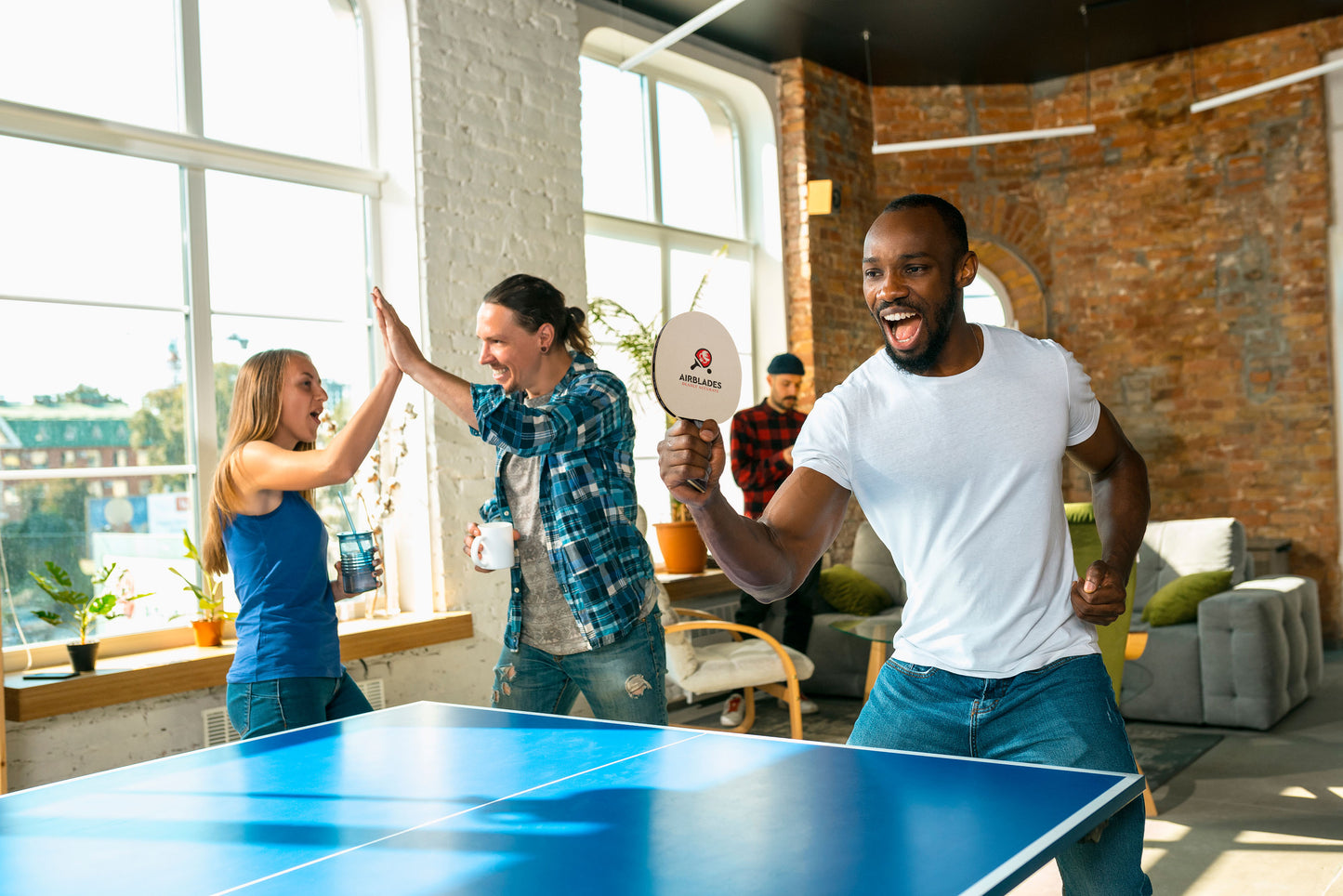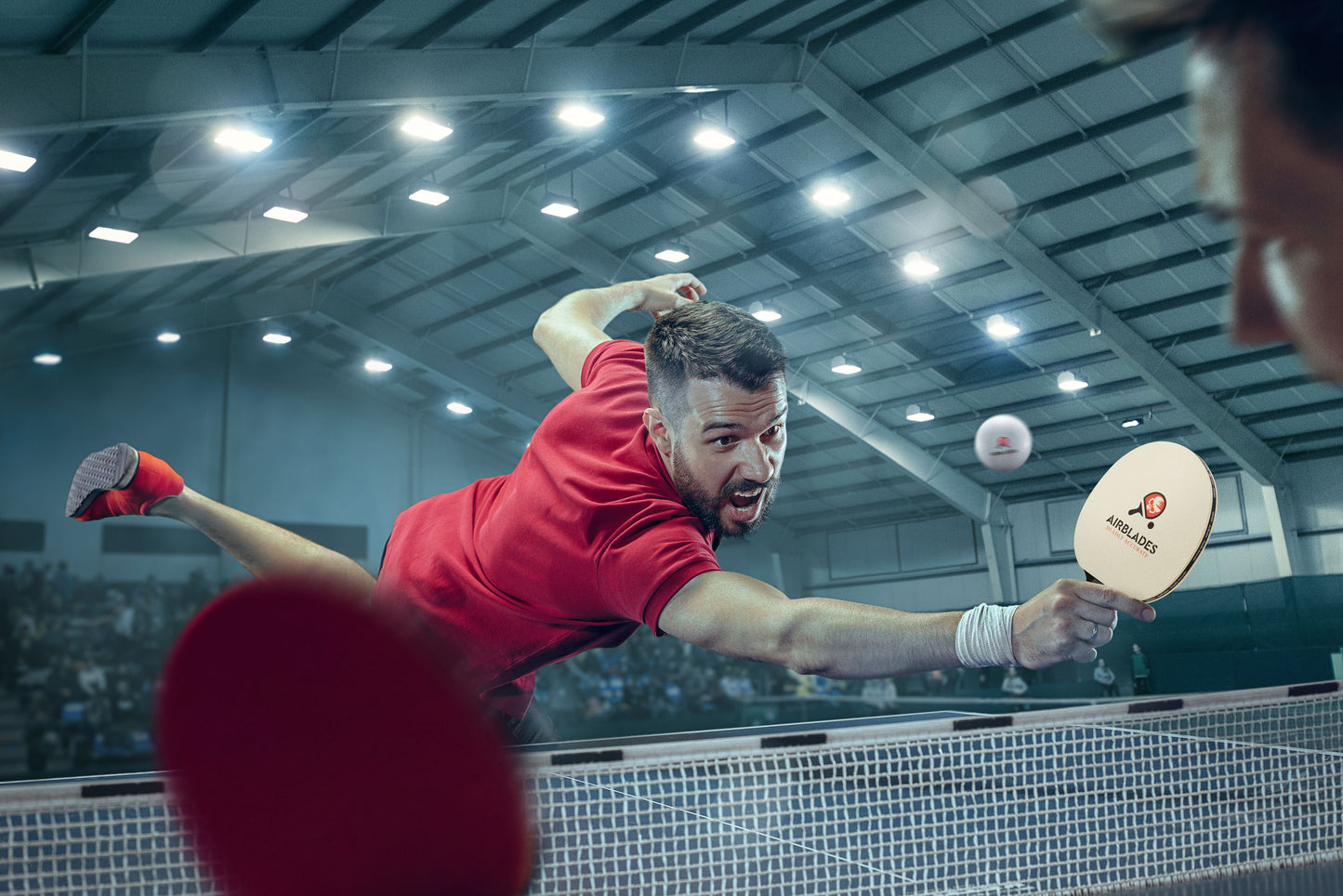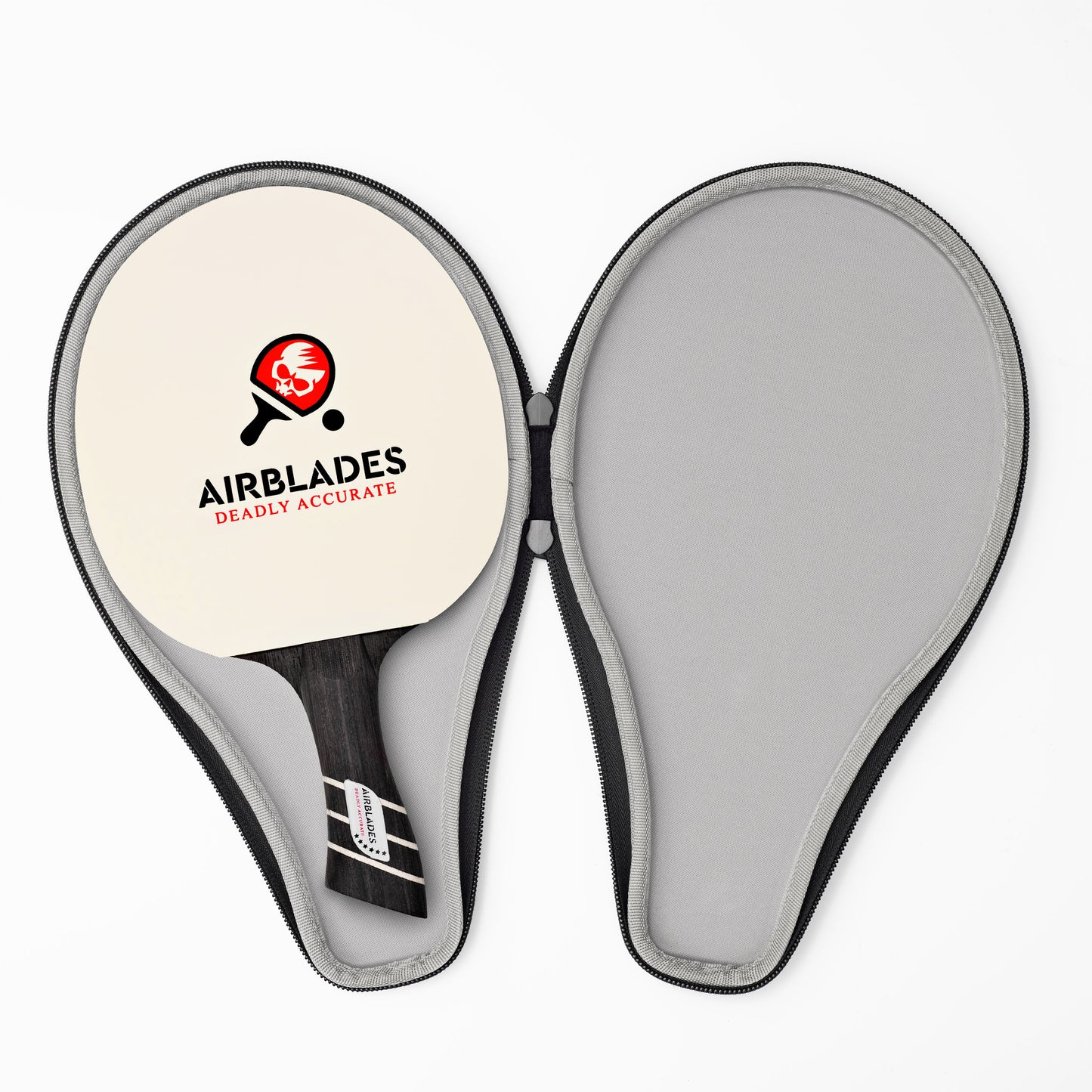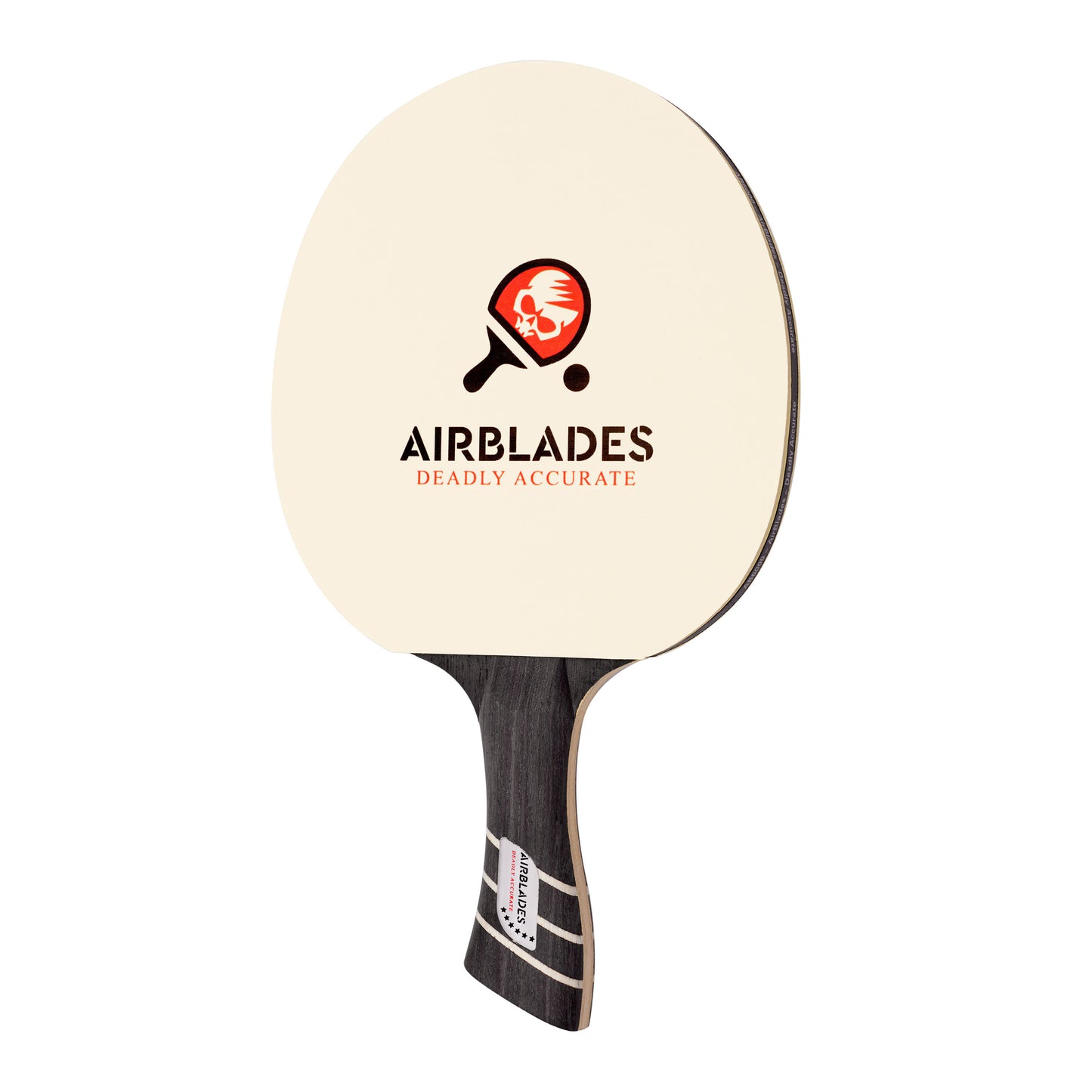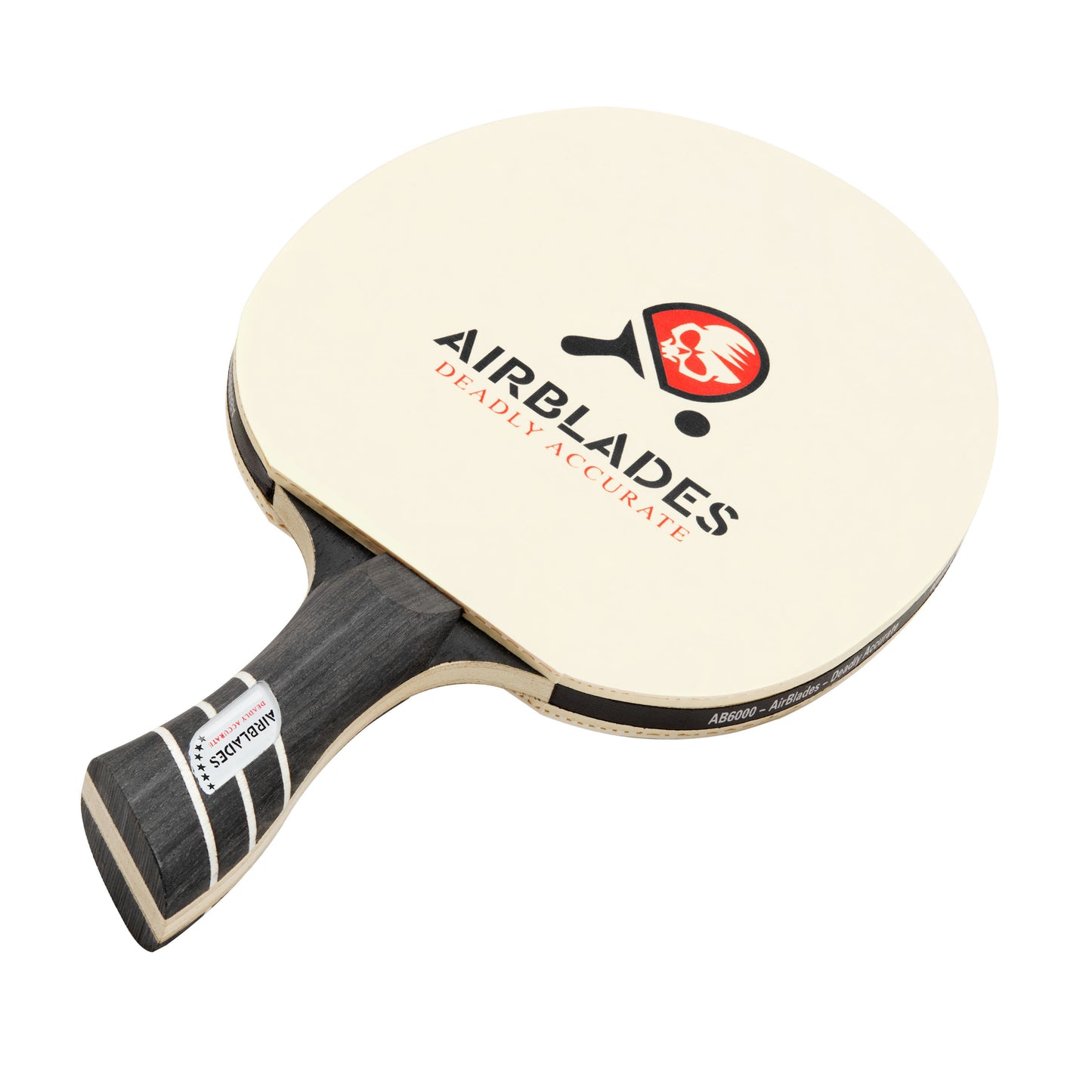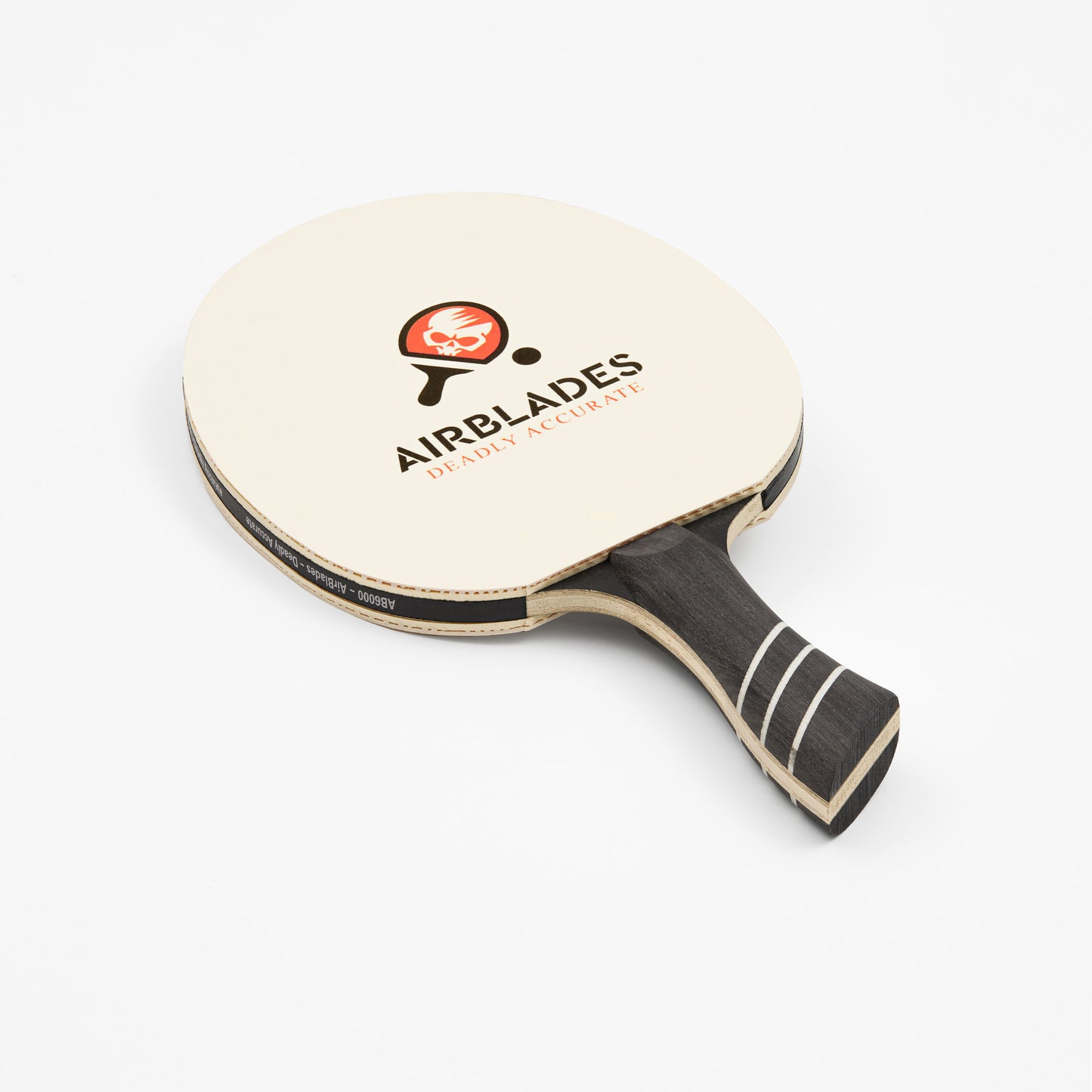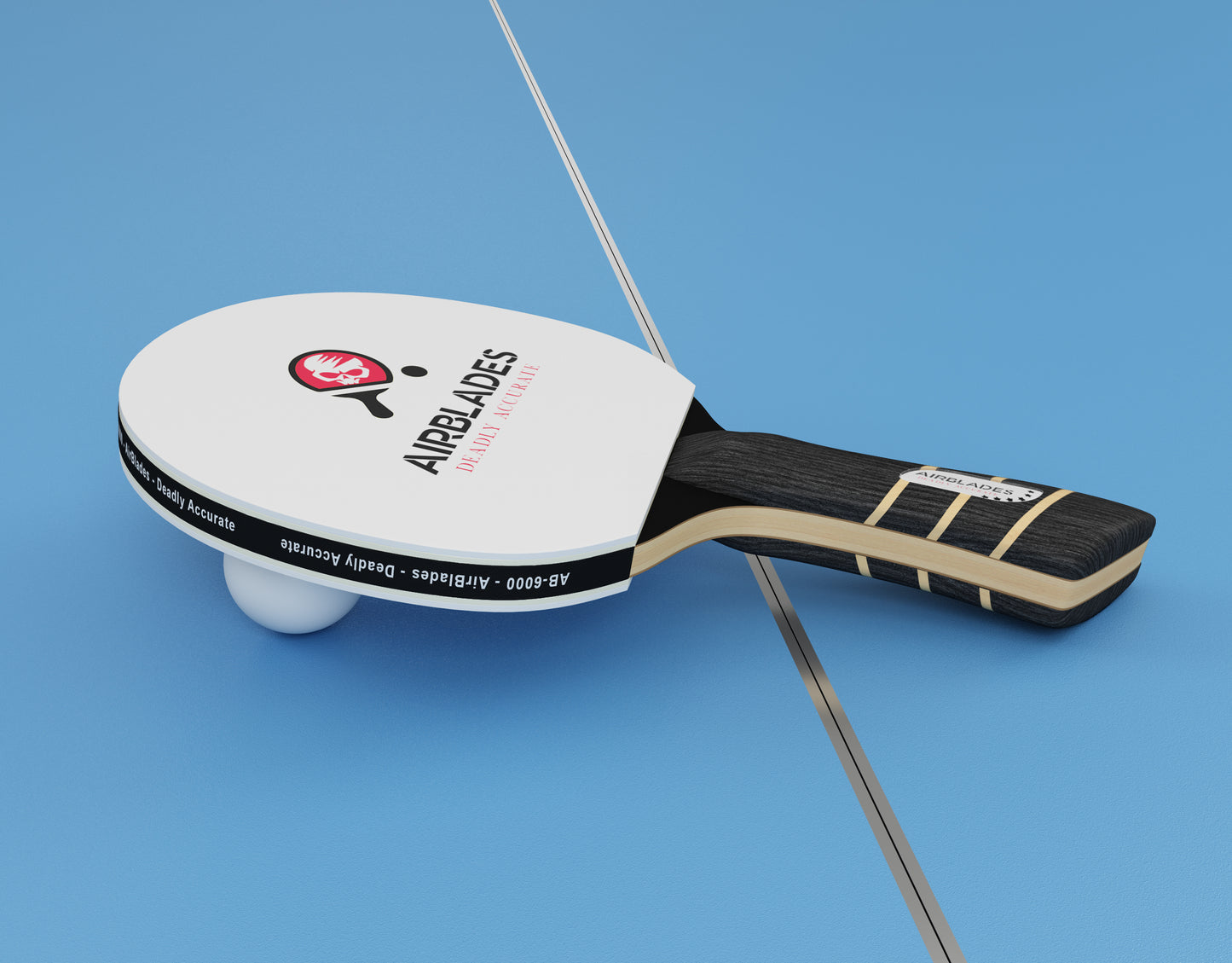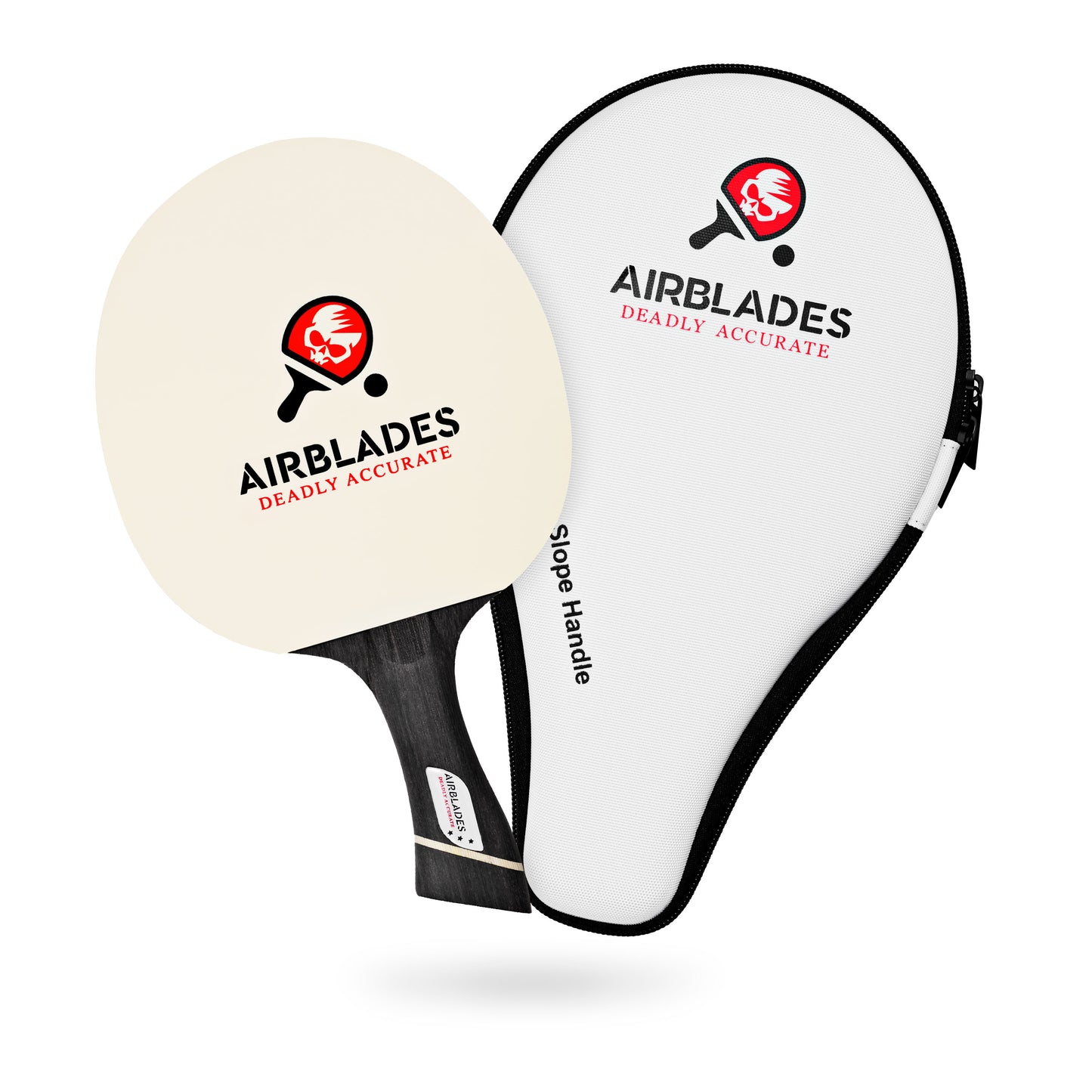 Patented Ergonomic Handle Design

5-Ply Blade Construction

High-Quality Textured Rubber

Lifetime Warranty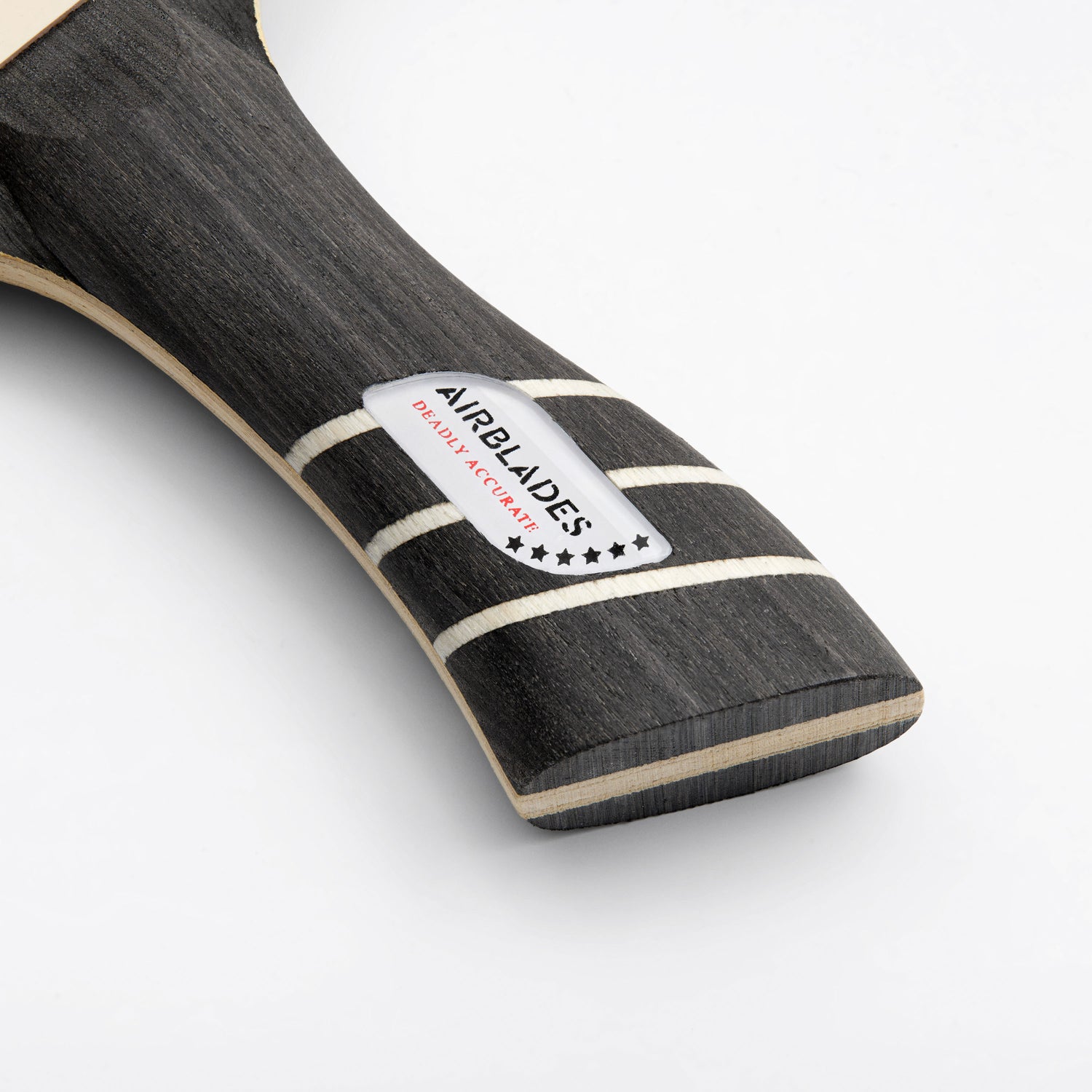 PATENTED SLOPE HANDLE
The fully patented slope handle is a uniquely shaped handle that contours to your hand, offering a more comfortable and natural grip. It is specifically designed for:
• Secure Grip
• Precise Control
• Reduced Fatigue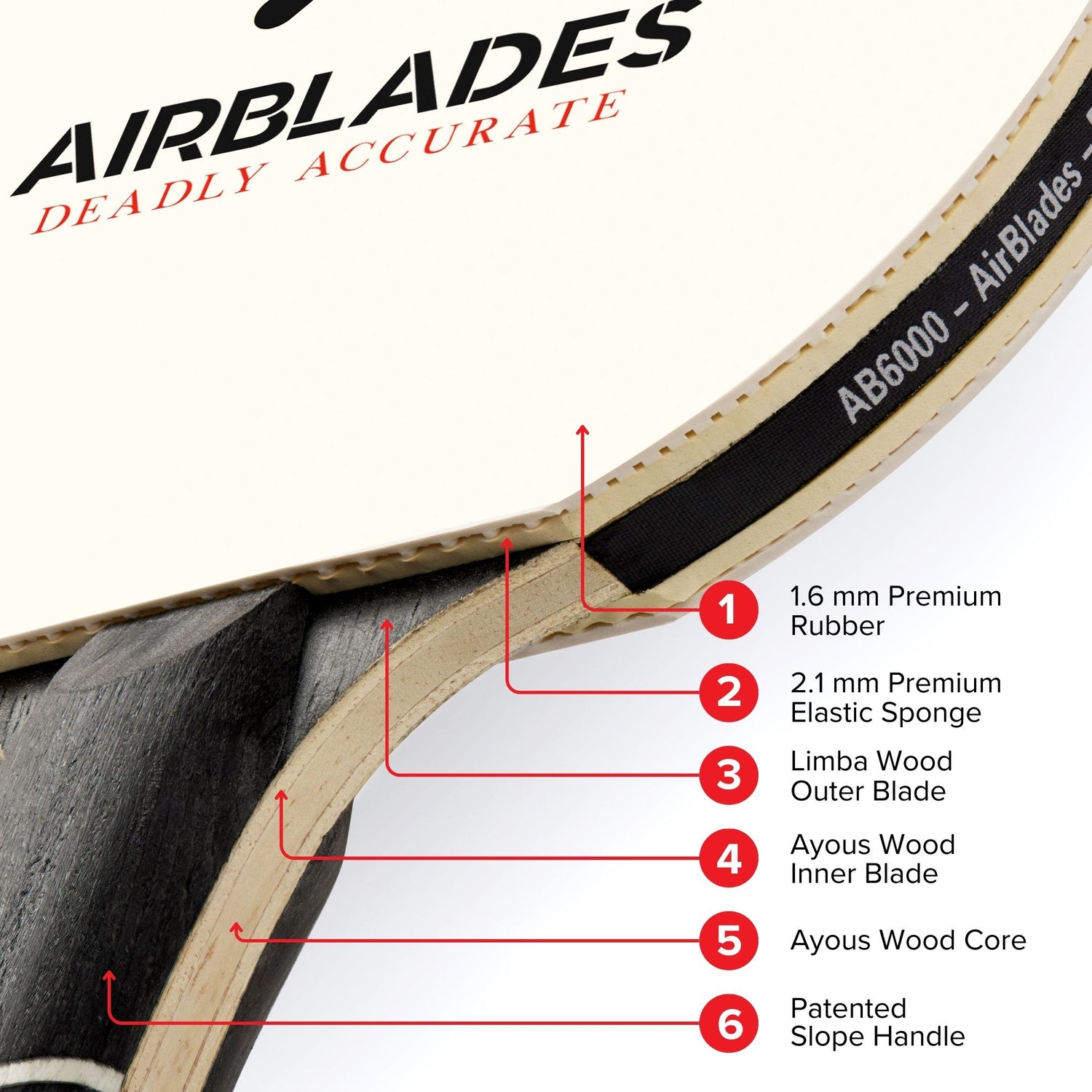 CRAFTED FOR EXCELLENCE
The 6-star AirBlades paddle stands as our pinnacle offering, crafted with meticulous precision. Its 5-ply blade architecture is anchored by a trio of inner layers made of Ayous wood, renowned for its consistent touch. Encasing these are two outer layers of Limba wood, a prized material native to West Africa and often chosen for fine furniture and musical instruments. Valued for its exceptional workability, Limba imparts a soft feel to the paddle, granting players the elevated control crucial for the contemporary topspin game. This makes it an elite choice for those looking to truly refine and advance their play.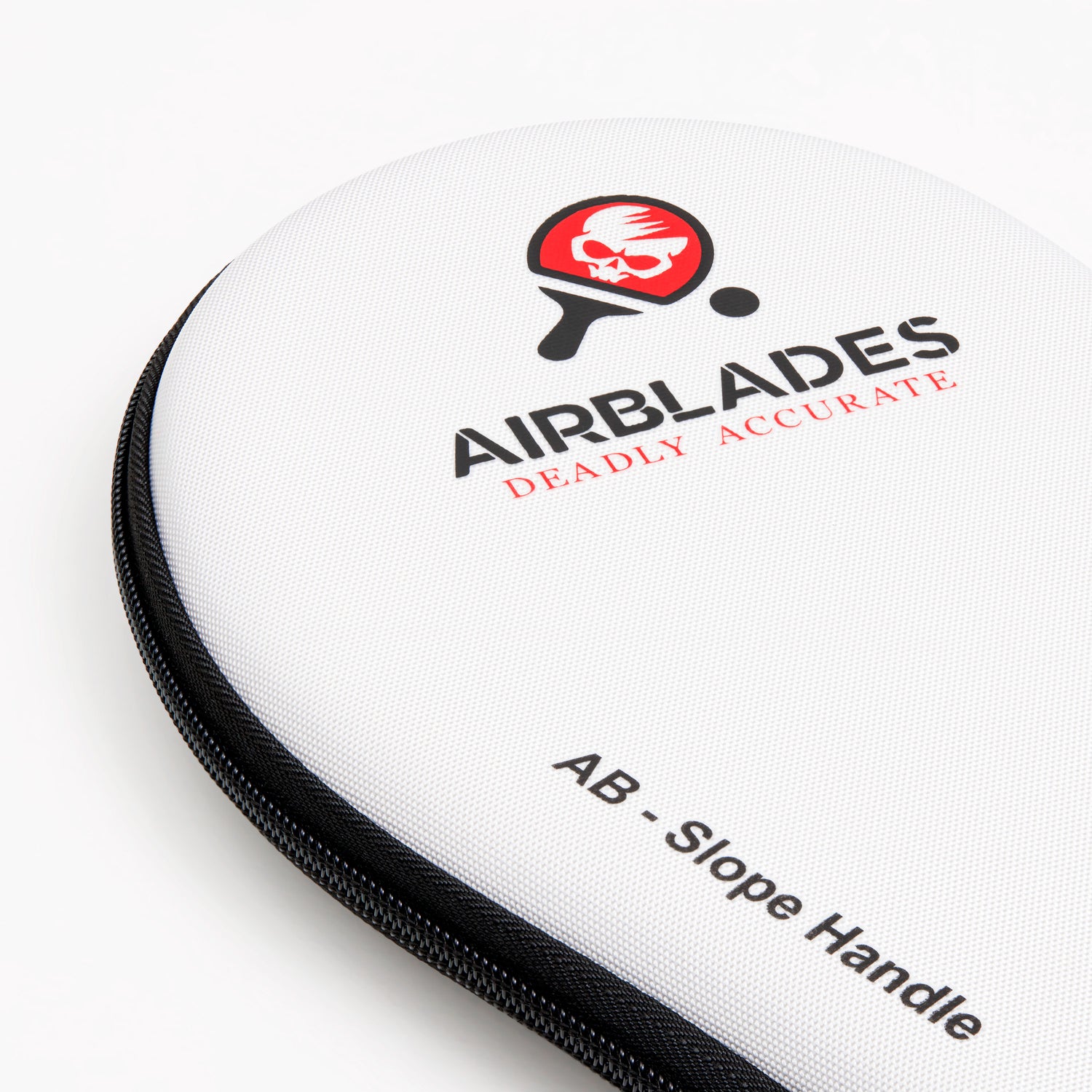 A DELUXE CARRY CASE
Each of our table tennis rackets includes a custom-made, beautifully designed, water-resistant deluxe carrying case. This protective feature ensures the longevity of your racket, preserving its high-quality and high-elasticity 2.1mm sponge for ultimate spin.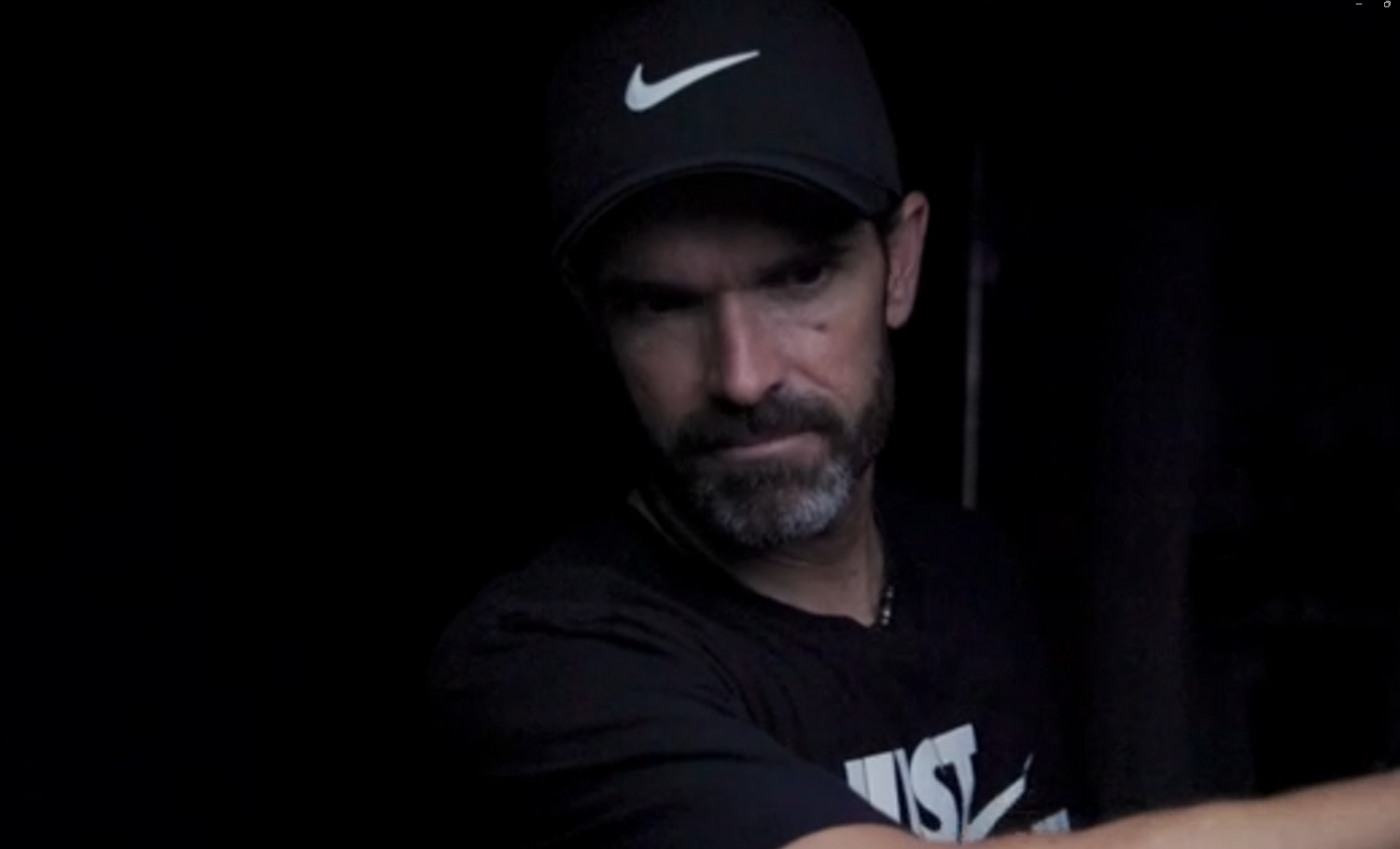 Homegrown Australian Brand
AirBlades is an innovative table tennis company founded by Allan Say, a passionate ping pong enthusiast and professional tennis coach from Brisbane, Australia.
Driven by his love for the game and a desire to fill a niche in the market, Allan started AirBlades to create high-quality, uniquely designed table tennis products.
Learn More
Frequently Asked Questions
What makes a ping pong paddle professional-grade?

A professional-grade ping pong paddle, like the AirBlades Peacemaker ALC, features high-quality materials such as ALC carbon layers and superior rubber for enhanced speed, spin, and control. These paddles meet ITTF regulations, ensuring they're suitable for tournament play.
How do I choose the right table tennis paddle for me?

Choosing the right table tennis paddle involves considering your skill level and playing style. Beginners might prefer paddles with good control, like the AB-3000, while advanced players often seek paddles with higher speed and spin ratings, such as the Peacemaker ALC Professional model. If you are still not sure, you can Contact Us for help with choosing the right paddle.
What's unique about AirBlades' patented Slopehandle design?

AirBlades' patented Slopehandle design on all our ping pong paddles offer an ergonomic grip, enhancing wrist mobility for better strokes and reducing player fatigue. This innovative handle design provides a competitive edge in both comfort and performance.
How often should I replace my ping pong paddle's rubber?

The frequency of rubber replacement depends on your playing frequency and intensity. For regular players, changing the rubber every 6-12 months ensures optimal performance. Airblades offers quality replacement rubbers for its range of paddles, ensuring your game stays sharp.
Are AirBlades' ping pong paddles suitable for both indoor and outdoor play?

Yes, AirBlades' paddles are crafted to perform excellently for both indoor and outdoor play. However, we recommend using specific outdoor table tennis balls for outdoor matches to ensure durability and consistent play.
What are the dimensions and weight standards for tournament-approved ping pong balls?

Tournament-approved ping pong balls, like AirBlades' 3-Star balls, comply with ITTF regulations of a 40mm diameter, a weight of 2.7 grams, and a bounce height between 23cm and 26cm when dropped from a height of 30.5cm onto a standard steel block.