Regular price
Sale price
$11.95 USD
Unit price
per
Sale
Sold out
🏓 TOP NOTCH QUALITY - Our manufacturing of the very highest quality three star ping pong balls gives you peace of mind that you will be playing with table tennis balls that are ideal for playing competitions down at the local club, for training at home in the games room or playing against your fellow co-workers at work or friends at school.
🏓 TOP NOTCH PERFORMANCE - AirBlades 3 Star ping pong balls made with ITTF Regulation ABS Plastic provide you with a true and consistent bounce allowing you to rip your forehand or backhand with control against your opponent and slam down those smashes for instant winners!
🏓 TOP NOTCH CONSTRUCTION - These balls are manufactured with the strictest guidelines so you can rest assured that you will be playing with the very finest ping pong balls keeping to ITTF Official Regulation of 2.7grams weight and 0.86mm thickness and 40mm in diameter providing you with durability beyond expectation.
🏓 TOP NOTCH PACKAGING - To protect your table tennis balls from damage in shipping and to hold for safekeeping when not in play, our superior packaging will keep your balls in great condition for a long time to come and not to mention the 'wow' factor when you pull out these bad boys to play with!
🏓 TOP NOTCH SERVICE - Purchase with confidence our high performance, competition quality 3 Star balls for tournament play and training. We 100% guarantee our balls so you know you are in safe hands and we can be easily contacted and we readily respond.
Lifetime Warranty

Secure Your Game with Our Lifetime Warranty

If you have signed up for Lifetime Warranty and your paddle arrives with defects from manufacturing or develops faults during normal usage, you're covered. Simply email us with a photo and description of the issue. After inspection (return shipping at your cost), if the fault is ours, we will replace your paddle free of charge, including shipping.
Note: Warranty is void if paddle shows signs of abuse or neglect.
View full details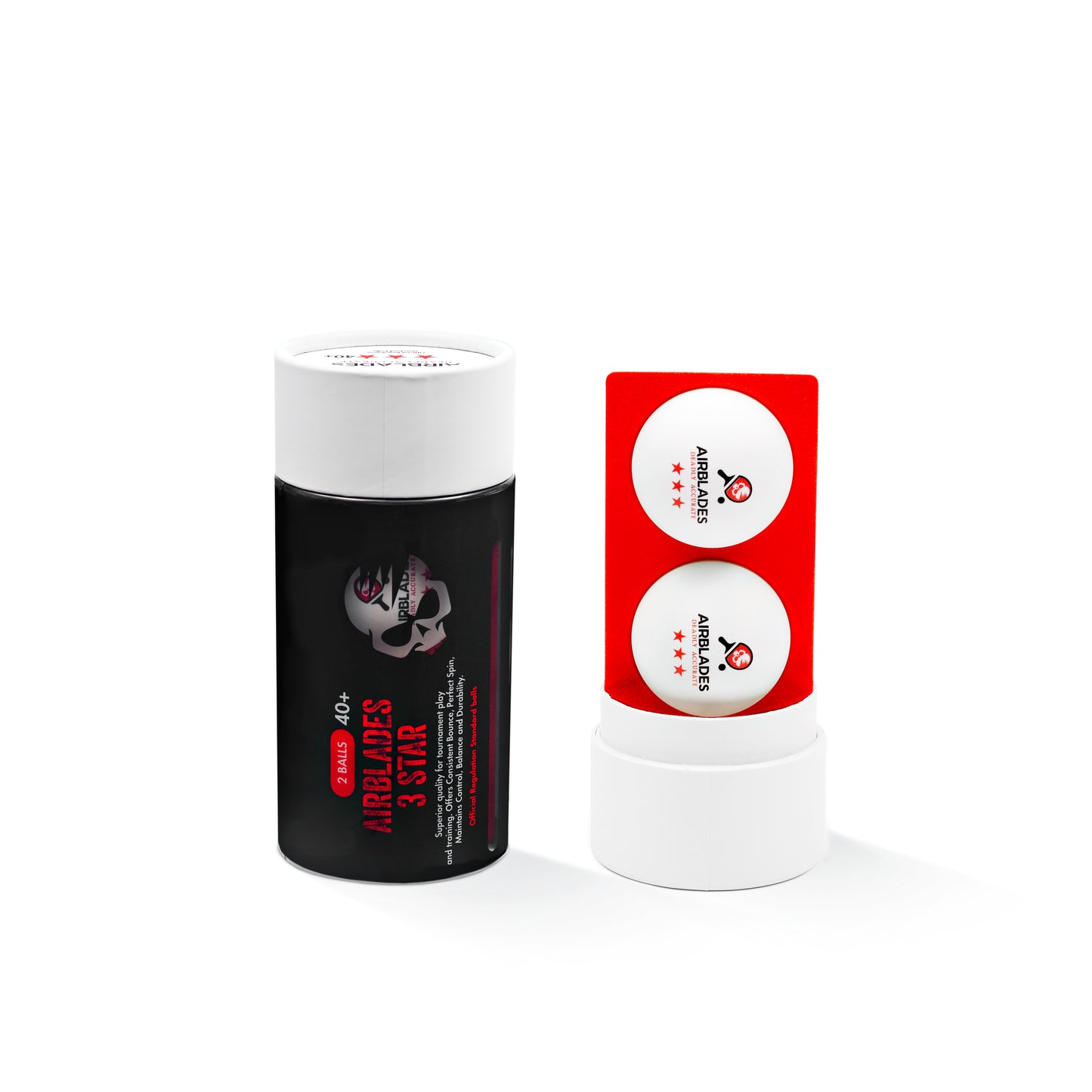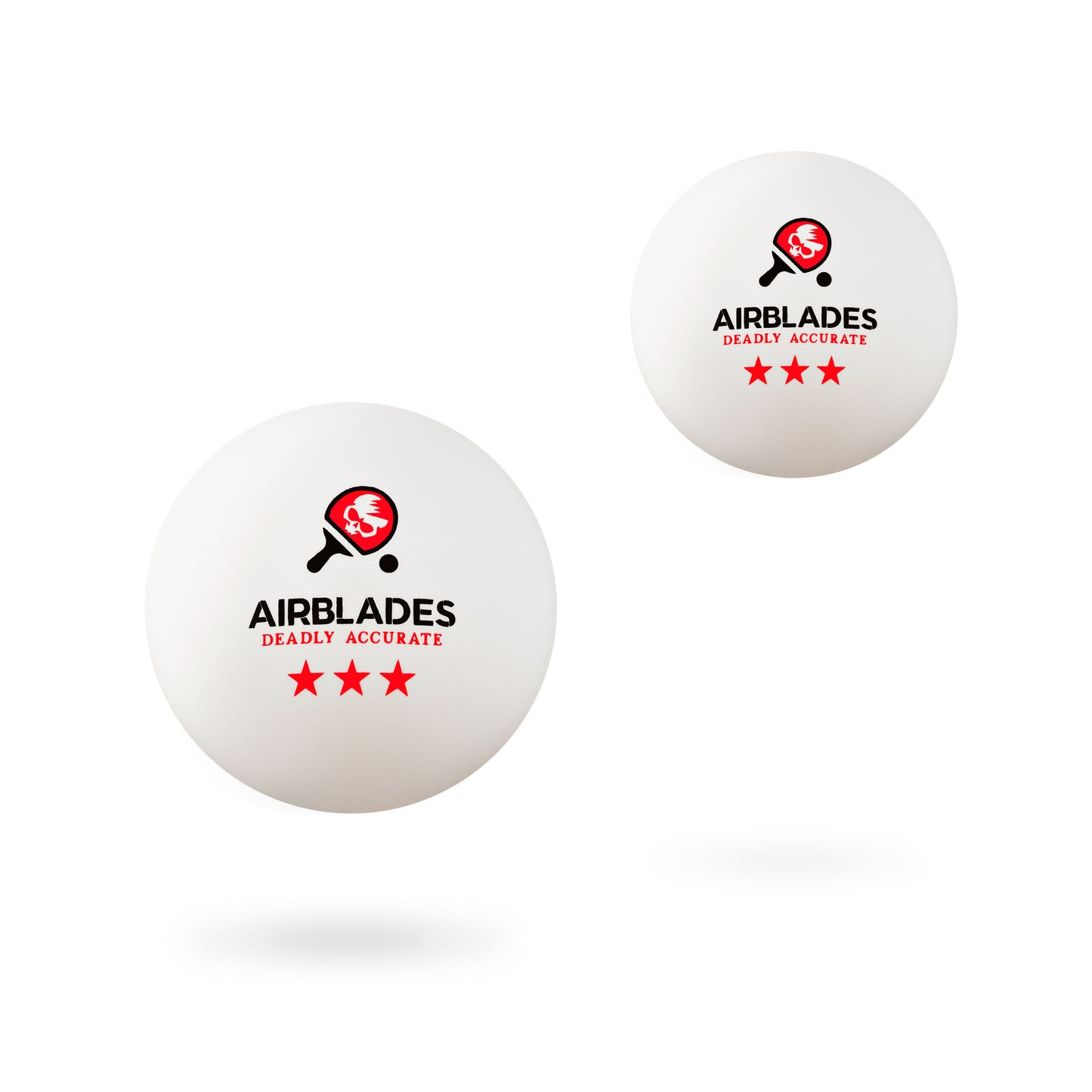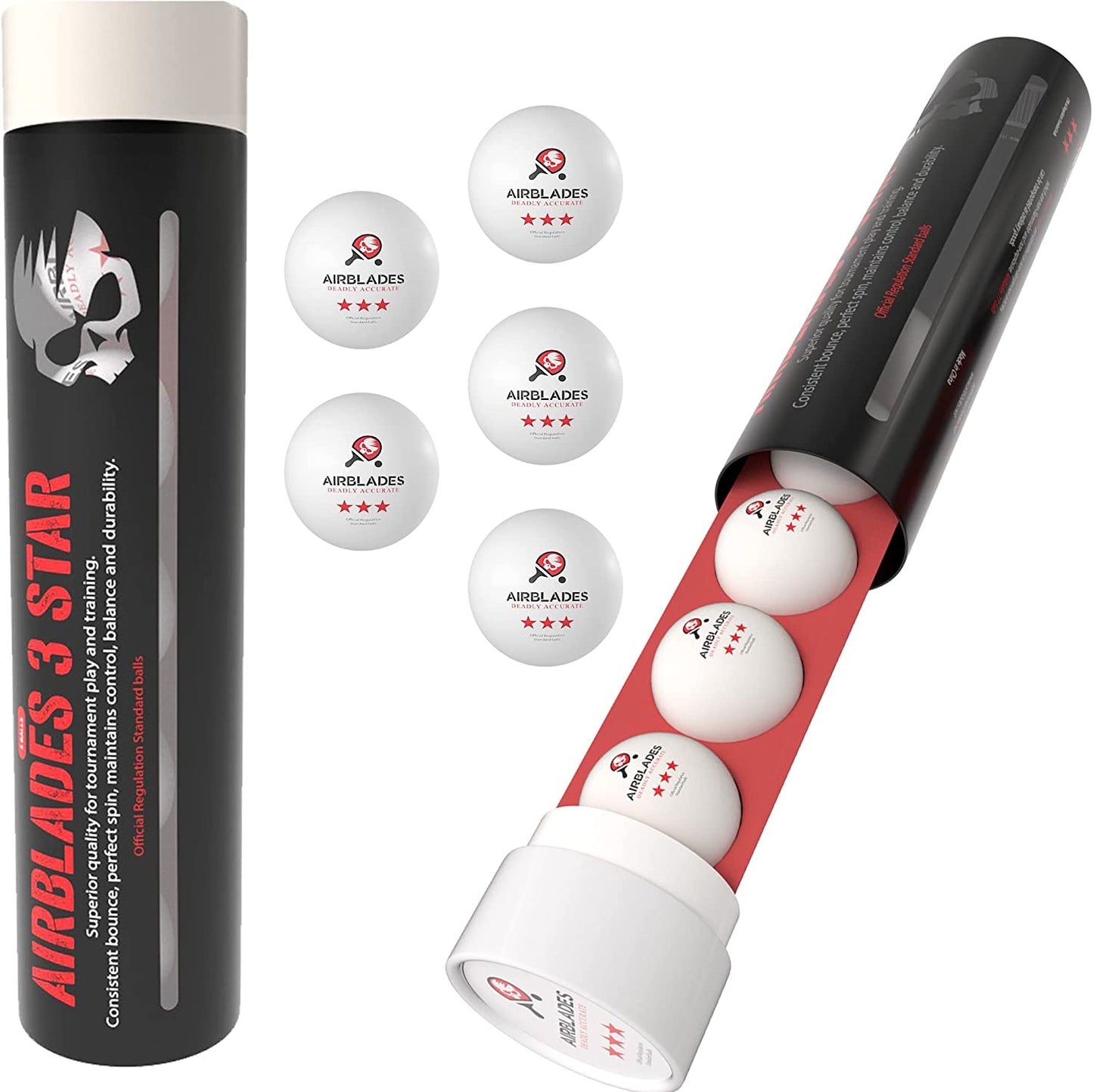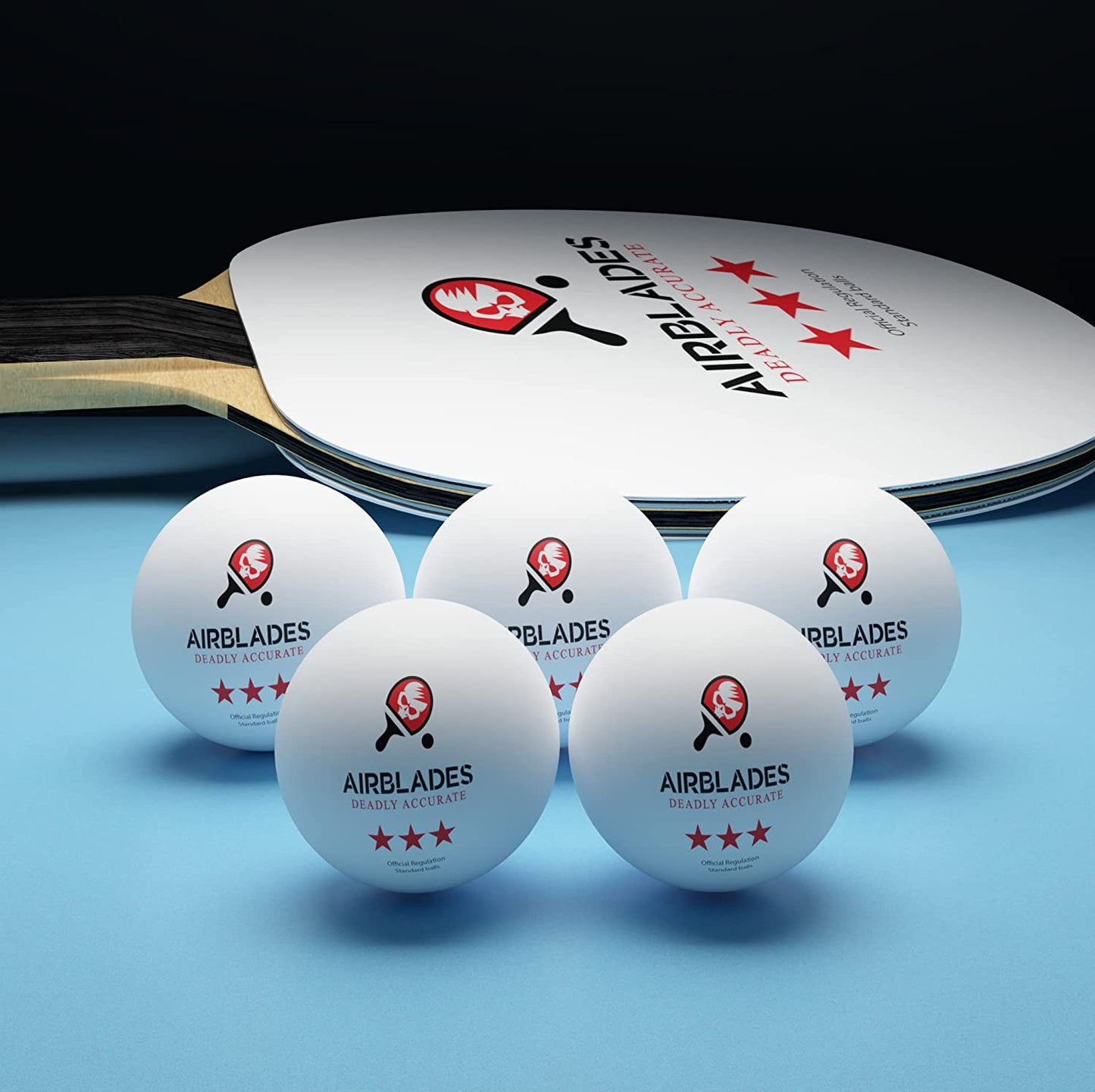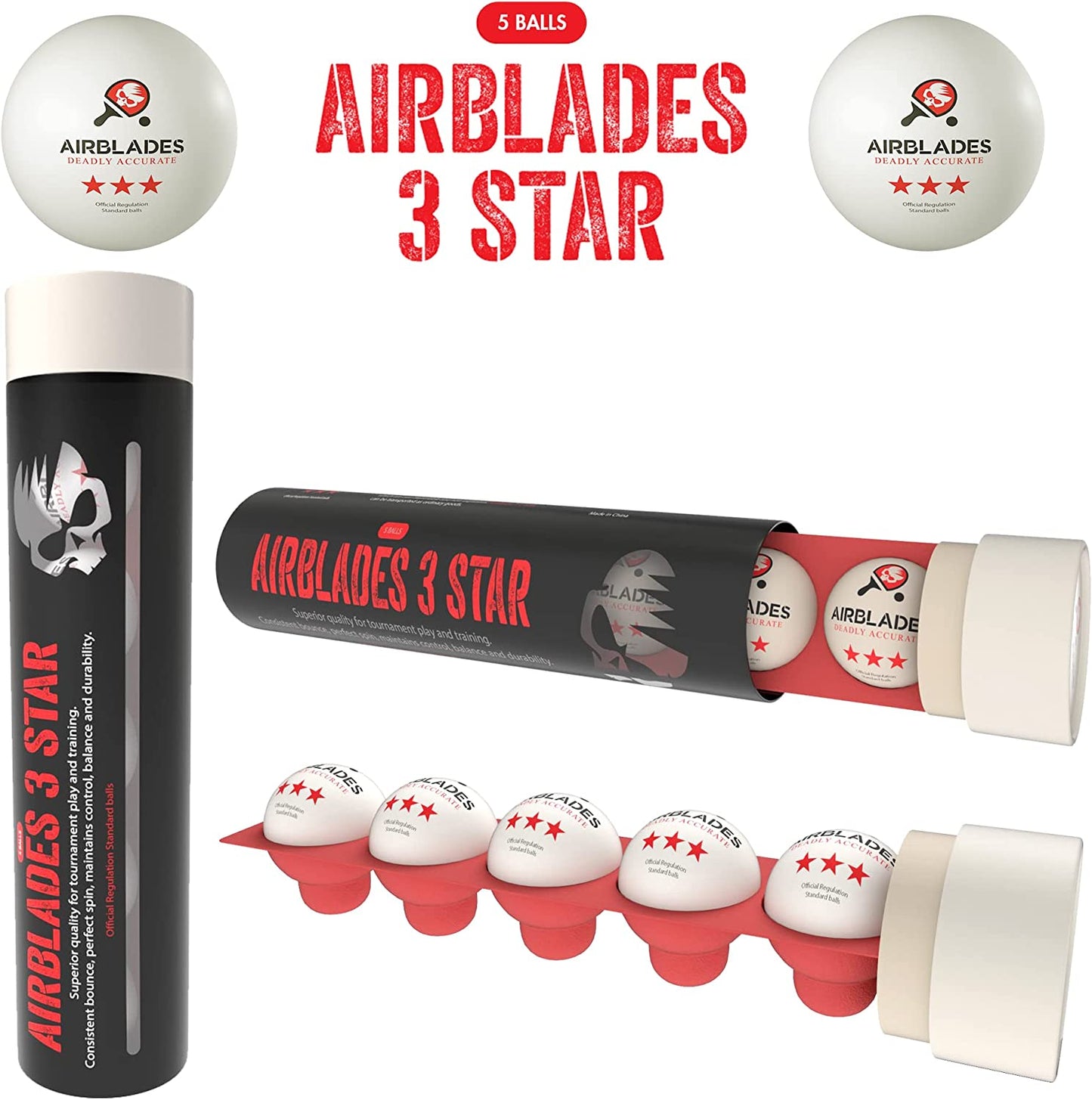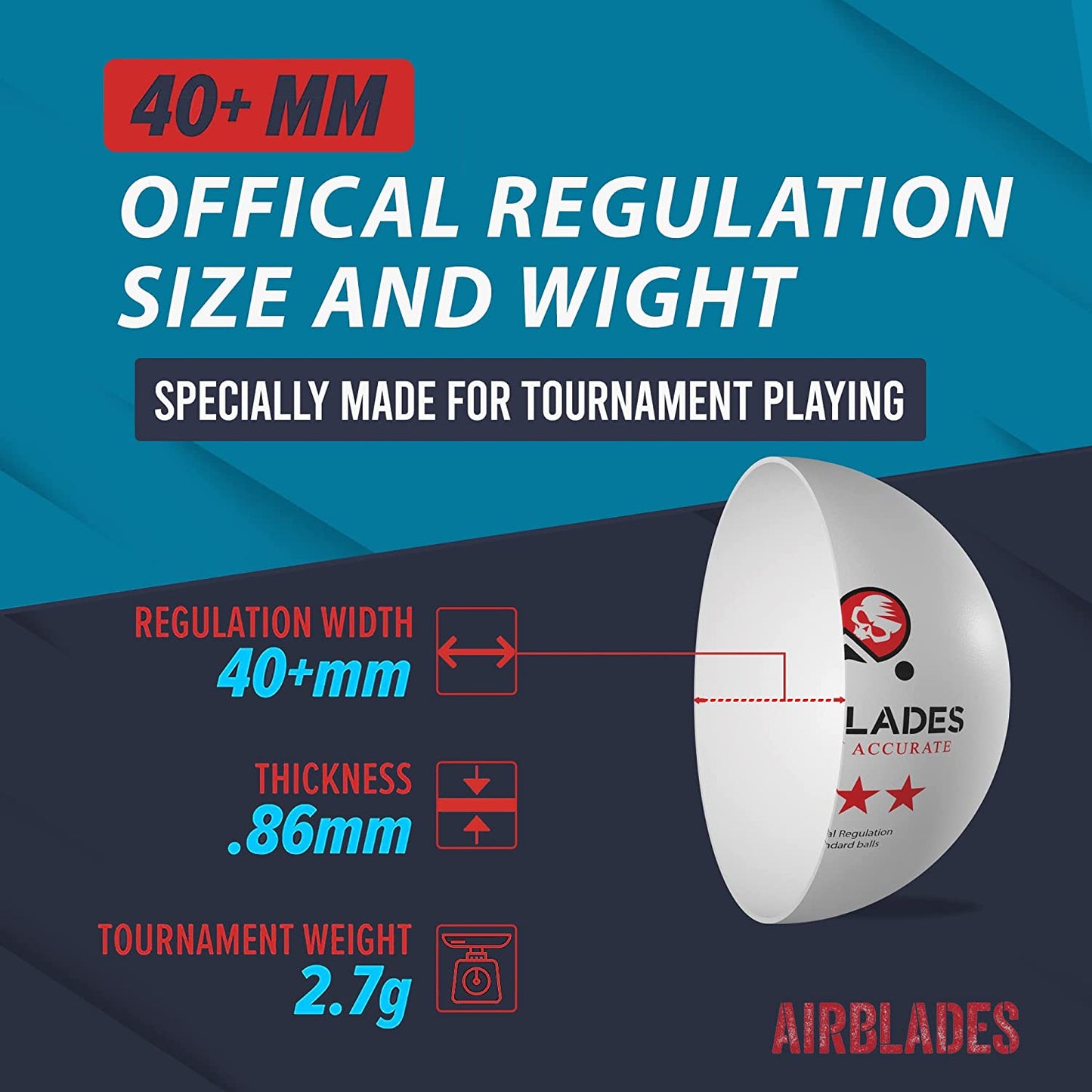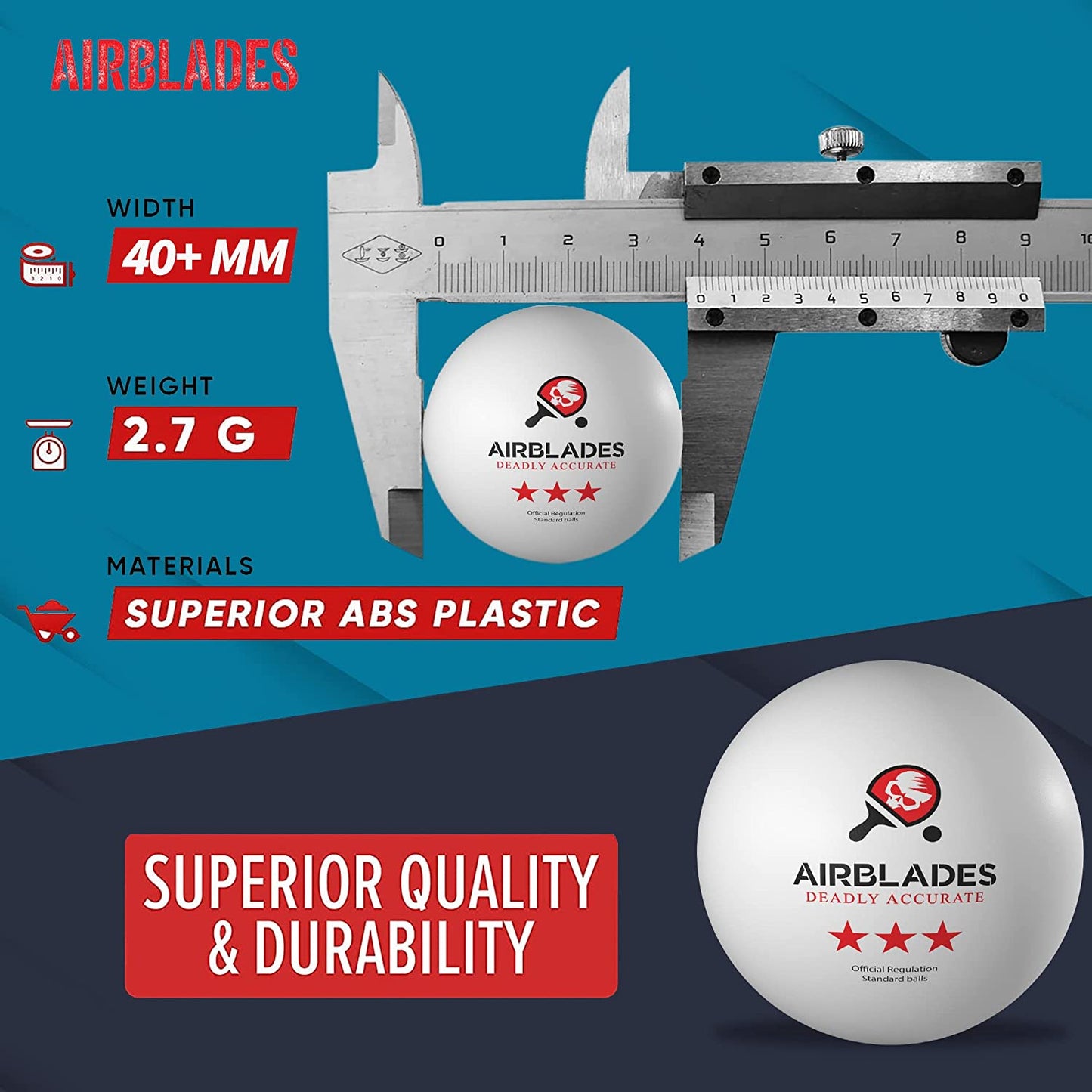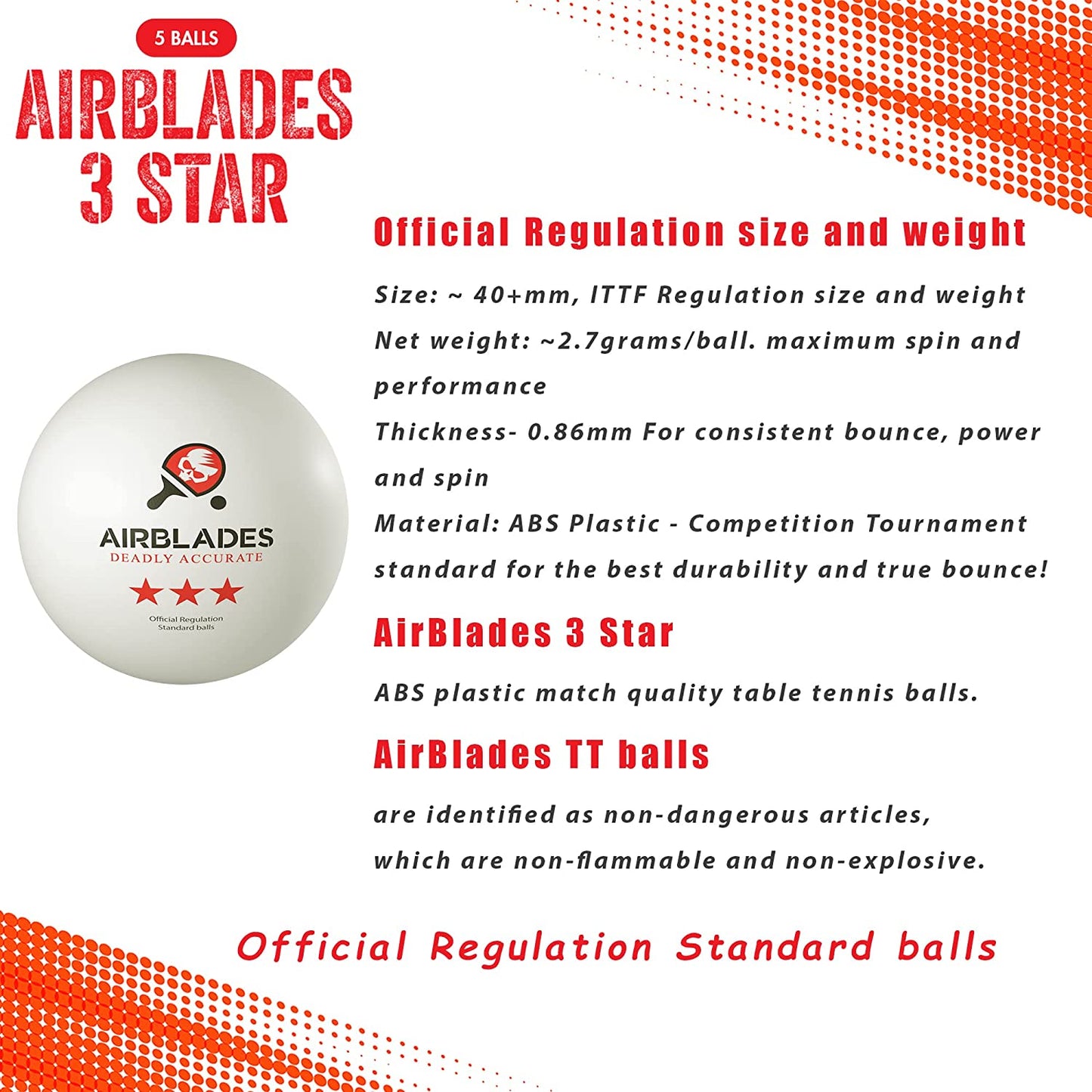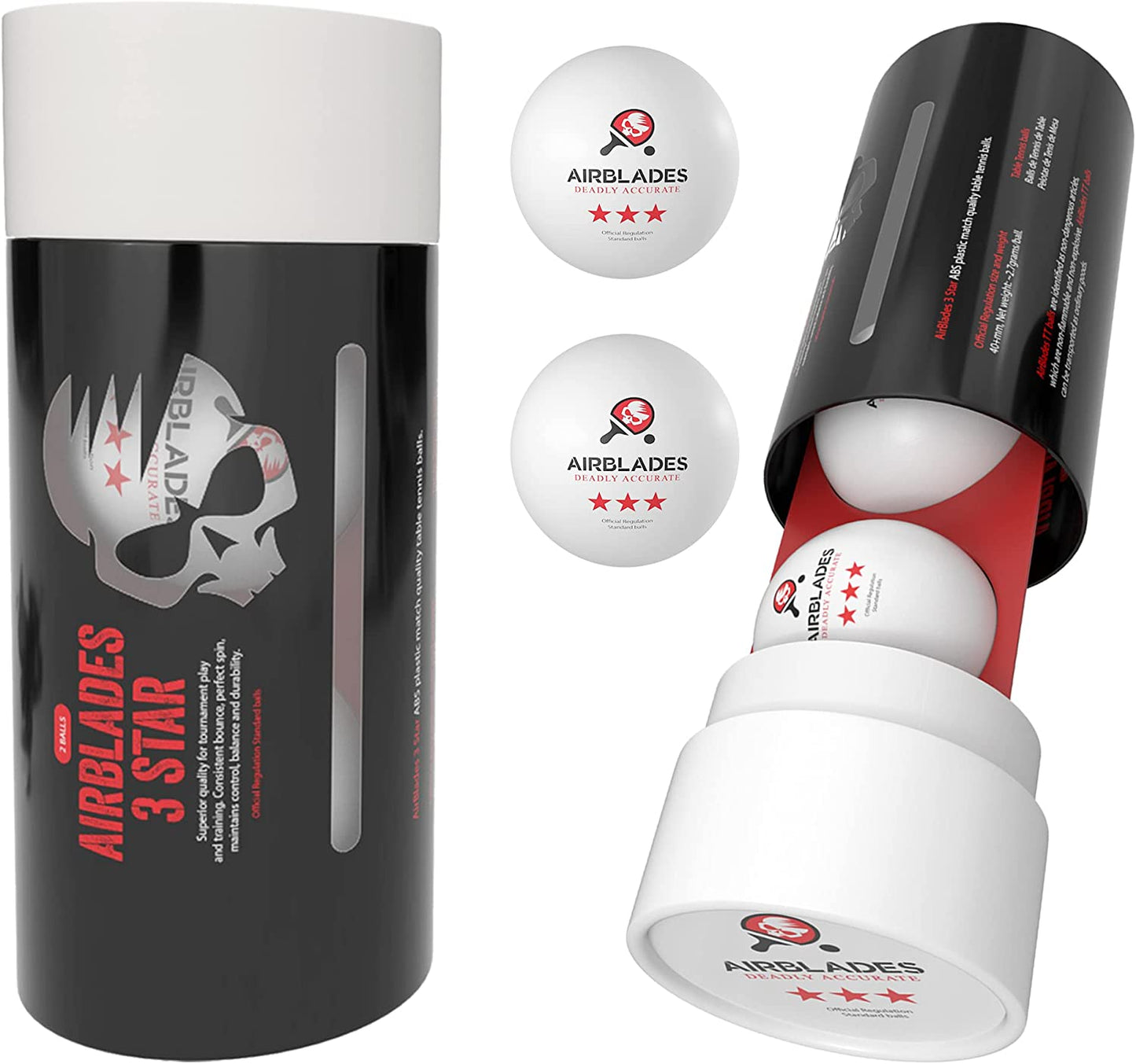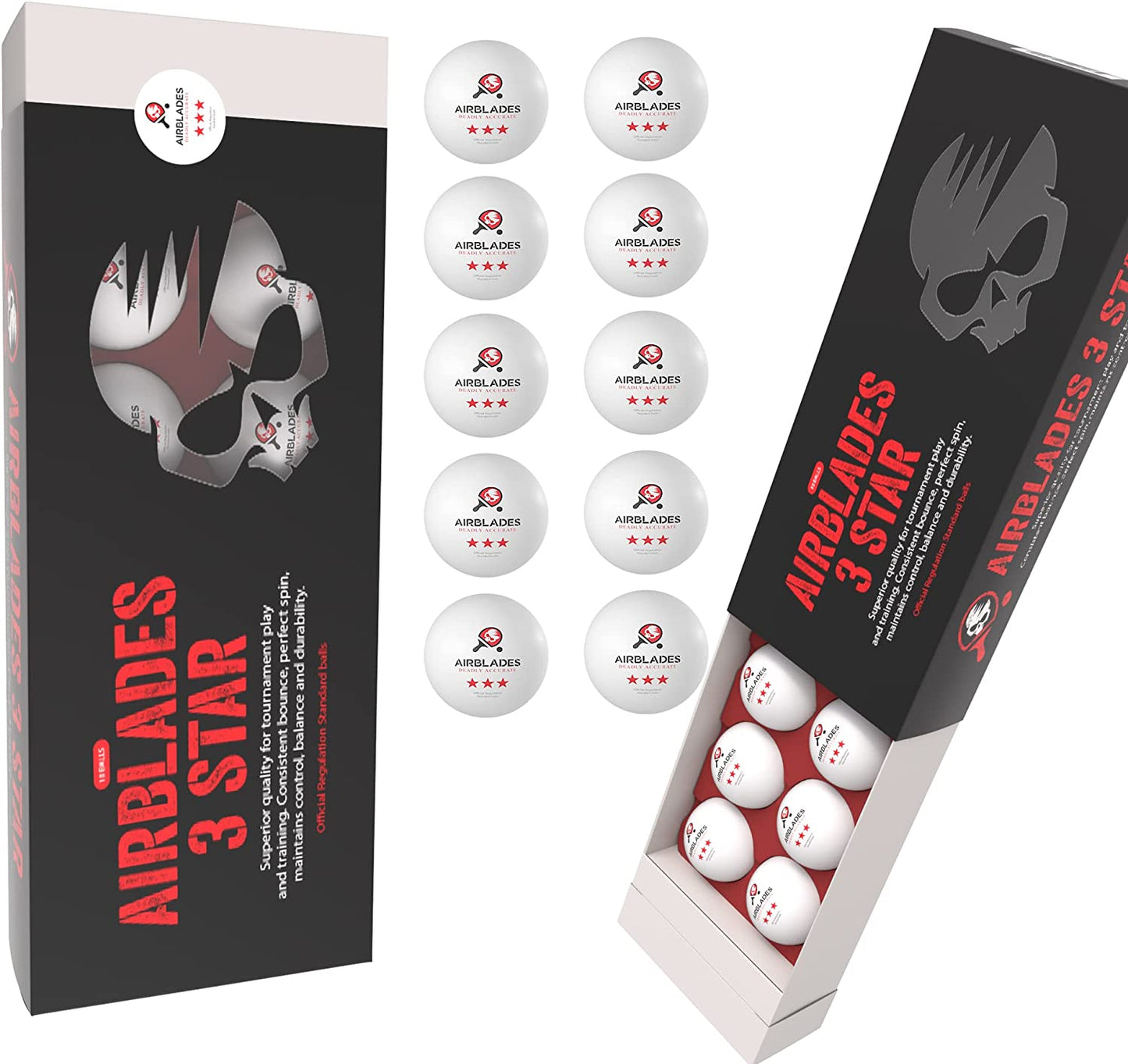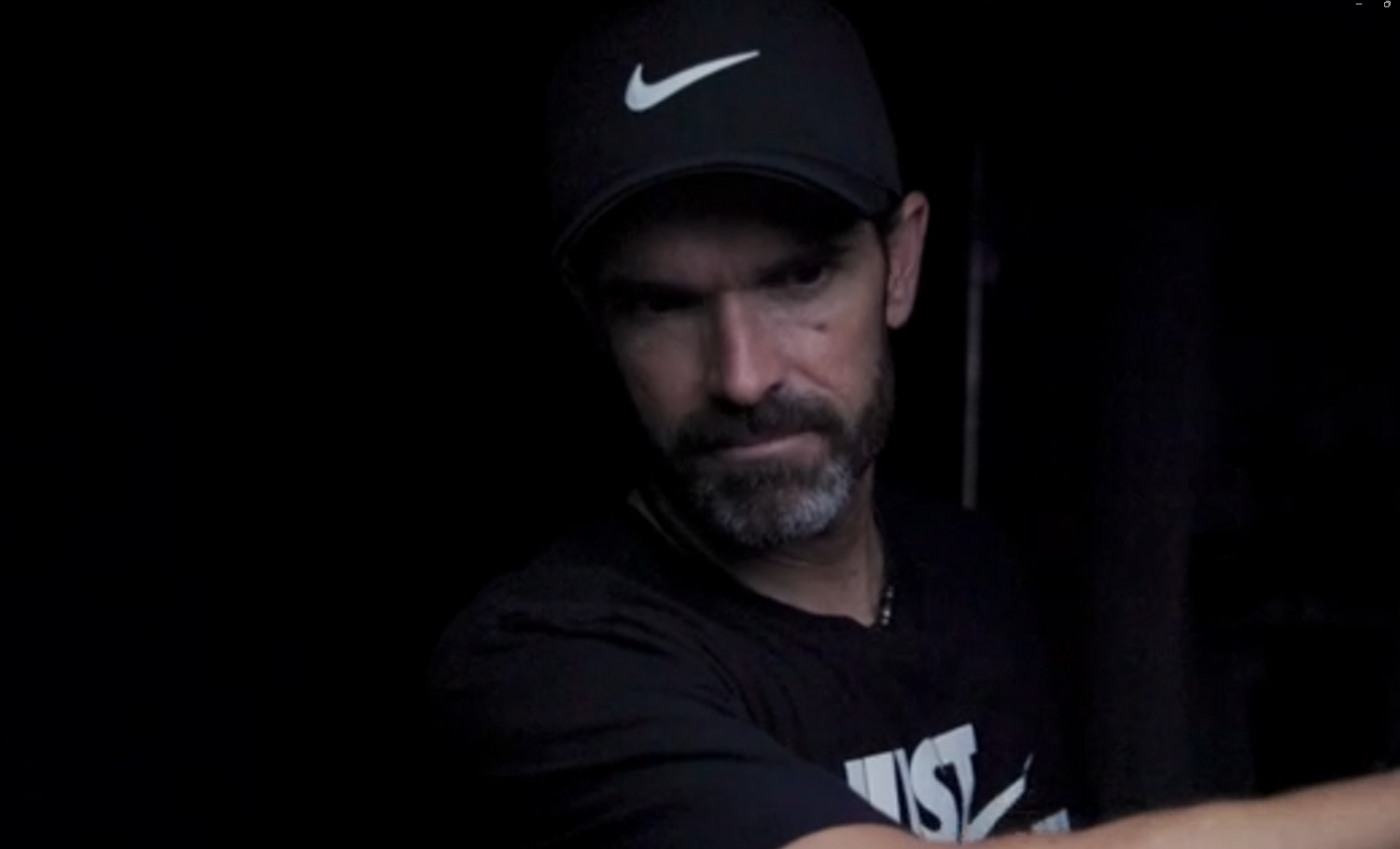 Homegrown Australian Brand
AirBlades is an innovative table tennis company founded by Allan Say, a passionate ping pong enthusiast and professional tennis coach from Brisbane, Australia.
Driven by his love for the game and a desire to fill a niche in the market, Allan started AirBlades to create high-quality, uniquely designed table tennis products.
Learn More